Quake II Resources
We have the resources, but finding them is annoying. Let's fix that.
Current Events
---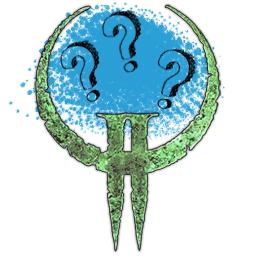 Q2 Identity Cup
Link to the full tournament page.
This will be a traditional q2 jump/mapping tournament, with a few twists to make it interesting. A general outline is below, with the specifics of each side of the tournament in their own respective section.
Tournament will start roughly October 9th. Maps will be due around the same time.
New maps made by the community that all feature an identity
Matches are played on the new maps
Mapping contest maps are judged by gameplay and creativity
Sign-ups are on our Discord
If you are new, and want to try to get involved, ask us questions on discord to get set up.
What's an identity? An identity is generally a defining characteristic of the map. This could either be a unique environment, a creative jump, or anything else setting it apart from other maps. The idea behind this is to create distinctive maps that people remember. Here are some examples.
Current Prizepool: Total: $200
---
© Deine Mudda 2020